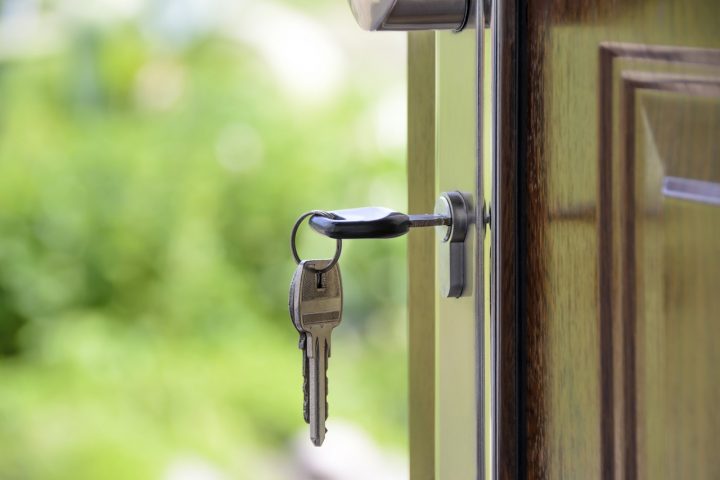 With more businesses going digital, website security breaches are becoming more common. It's not hard to see why – businesses often overlook security while focusing on SEO, marketing and design. In this article, we highlight 3 ways to better secure most websites, and the benefits of this added security.
1. INSTALL AN SSL CERTIFICATE
SSL (Security Sockets Layer) ensures secure transmission of data from a web browser to a server.
In short, when customers send over information to your website through a form, such as a login form or contact form, SSL ensures that no outside party is able to read or alter the form information as it is being transmitted.
Websites with SSL have URLs beginning with "https://", as opposed to "http://" for non-SSL websites. In Chrome, websites without SSL are marked with a warning label with the text "Not Secure" in the address bar.

When customers click on the left icon for more information, they will see a warning message with a red heading.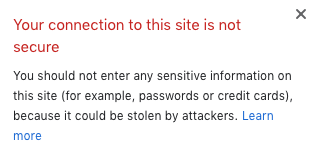 The warning label will be enhanced in October 2018, to be further highlighted in red as a customer types into a form.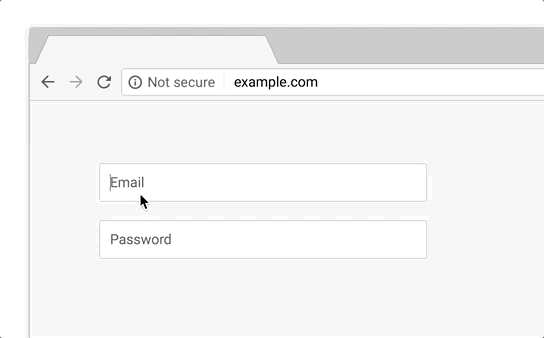 In the world of web browsers, Chrome is the market leader with 67.8% market share. Other browsers are expected to follow suit in implementing such measures.
What is the impact?
Customers may leave your site when they see the warnings, concerned for their online safety
Customers may develop a negative perception of your brand, associating your brand with carelessness with customer data.
With all other factors remaining constant, non-SSL sites suffer from lower SEO, ie, lower search ranking in Google.
How do I fix this?
SSL is generally cheap to purchase and setup, ranging from $50 to a few hundreds per year.
2. setup secure Login Measures
54% of all websites today run on a Content Management System (CMS). A CMS is a piece of online software that enables anyone without coding knowledge to create and edit webpages, through an easy-to-use user interface. It makes websites easier and quicker to update.
However, if your site runs on a CMS, without proper security measures put in place, it is susceptible to hacking and intrusion.
What is the impact?
Hackers that gain access to your CMS can change your site content. They tend to post material that is harmful to your brand and business reputation.
Hackers may take down your site, locking you out of your own site, and demand that a ransom be paid.
How do I fix this?
Implement Two Factor Authentication (2FA). This is a security measure commonly implemented by banks for digital transactions. It is generally inexpensive to implement and recurring SMS charges incurred are small.
Enforce a strong password policy, and lock users out after too many failed login attempts.
3. Install Software updates regularly
As mentioned earlier, most websites run on a CMS, which are a form of software. Old, outdated software are vulnerable to intrusion by hackers. During an intrusion, a hacker may insert malware into your website codes. Think of malware as the software equivalent of weeds in your garden. They choke your website server and codes, causing the site to malfunction and grow slower over time.
What is the impact?
Longer website loading times, resulting in lower search ranking and poor customer experience.
Malware warnings, e.g. "This site may be hacked", show up in search results, resulting in less visits to your sites through search engines

How do I fix this?
Regular installation of CMS security updates and malware scanning
Regular backups of the system to restore a "clean" version of the website after a malware attack.
We hope the pointers shared today will help you identify and plug some security gaps in your website. Remember, it is way more expensive to fix security breaches after they happen than to prudently invest in implementing preventive measures.
---
💡Need a review of your website's security, or assistance with implementing some of these security measures? We'd be glad to help!